Australian Property Update – April 2023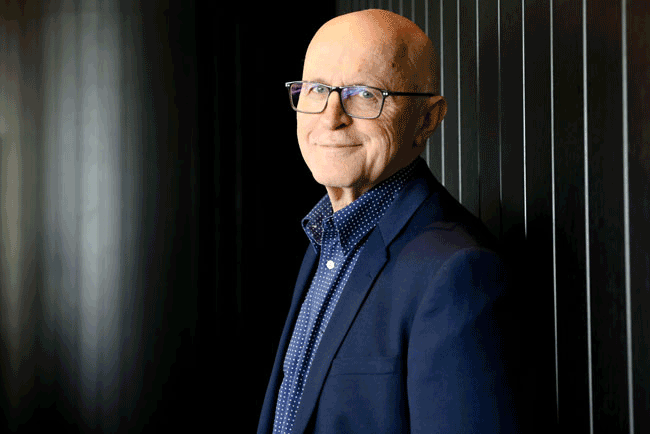 Biggest Ever Rise In Population Looms
Australia is set to experience its biggest two-year population surge in history, with an extra 650,000 migrants expected to move here this financial year.
The return of international students and working backpackers is set to boost the ranks considerably.
While the reopening of borders will also improve Australia's economy it will put further pressure on the extremely tight rental market.
According to Australia Bureau of Statistics figures, in the year to September 2022, 304,000 overseas migrants moved to Australia, with two-thirds of those moving to NSW and Victoria.
It is hoped the increased spending which comes with the boost in population will help lift consumer spending figures and ease labour shortages.
According to the five-yearly review of productivity by the Productivity Commission, skilled migration needs to improve to produce a greater economic result.
While the return of international students is promising it is still below 2019 levels.
Department of Home Affairs figures show there were 110,000 more student visa holders in Australia in the 12 months to the end of February.
Before the Covid pandemic hit, Australia's population was expected to grow by 1.2 million in the five years to June 2024.
Even with the boosted arrivals this year, that figure has been revised down to 950,000 people.
The annual natural increase in population is about 123,000 people. That coupled with overseas arrivals has Australia on track to hit a population of nearly 27 million by June 2024.
Rents To Stay High For Longer
High rents and the severe shortage of rental properties is tipped to remain for some time.
The Reserve Bank of Australia's latest rental report says high demand for properties will continue to force up rents and lock up availability.
Australian Bureau of Statistics figures show vacancy rates are below 1% in all major capital cities and rental increases in 2022 were the highest in a decade.
The RBA report says new rental supply will remain "muted" for years to come with property developers saying higher interest rates and building costs are behind the slowdown in supply.
"The decline in the demand for new dwellings is expected to weigh on overall dwelling investment over the next few years. As a result, vacancy rates are likely to remain at low levels," the report says.
Housing Minister Julie Collins says the solution to the rental stress is for all levels of government to put substantial investment into new social and affordable housing – a comment which confirms that politicians don't understand the problem.
The National Housing Accord aims to co-ordinate state and federal government departments with construction firms and institutional investors to help deliver one million new homes in five years from 2024.
Rising Rates Won't Dampen Prices
Rising interest rates won't dampen house prices, according to a new report by Quay Global Investors.
It says the market is over-estimating the power of interest rates and that the combination of rapidly rising rents and low supply during a period of high demand, means prices will continue to increase.
It says the conditions in the market at the moment are similar to those during some of the strongest periods of property price growth.
The report says there have been many occasions when property prices have moved out of sync with interest rates in Australia.
The latest figures show that during March there were no price declines in any mainland capital city. The median house price for the combined capital cities rose by 0.5%.
Chris Bedingfield from Quay Global Investors says the Australian property market is complex.
"It is not all about interest rates," he says.
Rental supply will not improve significantly in the short term, according to CoreLogic's Eliza Owen, as there has been a 47% decrease in the number of property investment loans.
"The reduction in new investment purchases exacerbates the issue of low rental supply and rising rents. Australians need a new source of investment in rental accommodation," she says.
Auctions Lift Extends Beyond Seasonal Bounce
The auction market has bounced back, with clearance rates hitting a 12-month high.
Domain's latest Auction Report Card says the clearance rate for the combined capital cities hit 65% in February.
Sydney had the highest clearance rate of 69%, followed by Adelaide's 68%, Melbourne 64%, Canberra 58%, and Brisbane 52%.
CoreLogic reports shows clearance rates above 70% during March.
Domain chief of research and economics Nicola Powell says the increase in clearance rates is in line with the seasonal post January jump in auction listings.
"Historically, clearance rates tend to bounce early in the year, and they are often higher than the previous year had closed, but it is too early to use this as a measure of green shoots within the property market, given the normal seasonal bounce that occurs in February," she says.
But CoreLogic figures show auction clearance rates in 2023 to date have been substantially higher relative to late last year.
SQM Research's Louis Christopher says, while increased auction clearance rates are typical during this time of year, "it's now getting to the point of being beyond a seasonal thing".
"There's something more to it than that now," he says.
Christopher says despite the good clearance rates it is too early to determine if the market has bottomed.
Continue Reading.