Australian Property Update – August 2022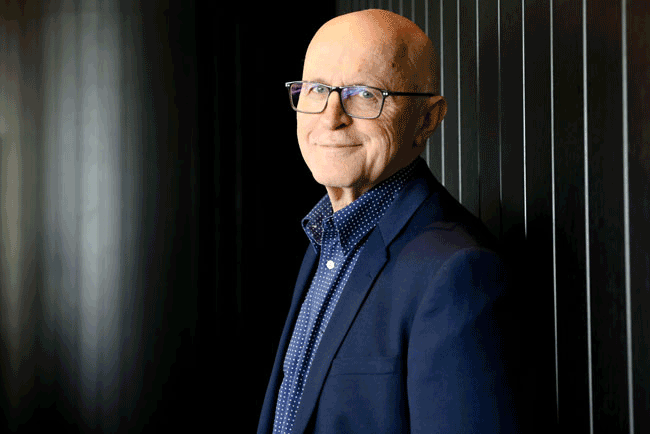 Terry's View – Terry Ryder is Australia's Leading Independent Property Researcher
Media reporting of property price outcomes across Australia is becoming increasingly inaccurate and sensationalist. Indeed, many respected industry figures have commented that the standard of media coverage of housing markets is the worse they have seen – and I wholeheartedly agree.
Research entities that provide price data are competing for media coverage and a high public profile – and this compels them to rush out their statistics with undue haste, always emphasising any negatives in the figures because they believe this will enhance their chances of free publicity.
Media is always happy to oblige. Press releases claiming that prices are collapsing or will collapse are published without challenge or any kind of journalistic scrutiny. Consequently, we have daily headlines claiming prices are "plummeting", "nosediving" or "collapsing" right across the nation.
This is patently untrue. The actual price data does not support the headlines we are seeing. The new Domain House Price Report shows, in fact, that prices rose in the June Quarter in most capital cities, despite the interest rate increases that economists claim will cause prices to "fall off a cliff".
REIA Supports Scathing Stamp Duty Report
The Real Estate Institute of Australia (REIA) has praised a report which calls for the abolition of Stamp Duty.
The report, which used modelling by the Australian National University, found that stamp duty reform would improve both economic efficiency and fairness.
It says lower-income households are the most significantly affected by stamp duty, as it accounts for about 5.5% of their income.
The report says stamp duty accounts for 20% of the upfront costs of moving and is a financial barrier to many Australians buying a home.
It calls for reforms to more evenly distribute costs.
REIA, President Hayden Groves, says the Chamber of Commerce and Industry of Western Australia report confirms what the industry has been saying for some time – that stamp duty must go.
He says the removal of stamp duty could help increase property listings and housing supply by up to 50%, which would have a big impact on affordability.
"Australians are being left behind and held back by stamp duty and it is time for action," he says.
The report suggests a number of options for reforming stamp duty:
• A system which allows buyers to have a choice when purchasing a property to pay stamp duty tax or
to incur an annual property tax.
• Replace stamp duty with higher council rates.
• Abolish stamp duty and introduce a property levy applied to a property's gross rental value.
• Introduce a property levy when title changes.
Domain Data Shows Rising Prices
Increases in interest rates did not stop prices rising in most capital city property markets during the June Quarter, according to new price data from Domain.
The Domain House Price Report published on 28 July shows that median house prices rose in six of the eight capital cities in the June Quarter, with a similar result for capital city apartment markets, despite interest rate hikes in May and June.
The report indicates that Adelaide led house price growth in the quarter, with its median price rising 3.6%, followed by Canberra (1.8%) and Perth (1.4%). Brisbane, Hobart and Darwin recorded smaller growth in their median house prices, with Sydney and Melbourne the only capital cities to record decreases in house medians.
In the capital city apartment markets, Canberra led with a 4.4% quarterly increase, while Adelaide (4.0%) and Darwin (3.0%) also had solid rises. Brisbane, Melbourne and Hobart also recorded increases in their median apartment prices in the June Quarter.
The only capital cities to record falls in their unit markets were Sydney and Perth, according to the Domain report.
The overall national results for the combined capital cities were a 0.1% rise for apartments and a 0.9% decrease for houses.
Regional Populations Keep Growing
The number of people living in regional Australia has increased by 11% in the past decade. Australian Bureau of Statistics data shows an additional 832,000 people now live outside the capital cities, confirmed the strength of the Exodus to Affordable Lifestyle trend.
In NSW, Maitland in the Hunter Valley had the highest growth, with its population up by 29.5% (20,629 people).
In Victoria, Mitchell had the highest growth of 41.5% (14,579) while in Queensland, Mapoon in the Cape York Peninsula grew by 57.3% although that only represented an additional 161 residents.
South Australia's biggest regional growth was in the remote region of Maralinga Tjarutja with a 36% increase which represented a fairly small 27 additional residents.
In Western Australia the Augusta-Margaret River and Menzies local government areas had the highest growth of 41.5% each, which was an additional 5,070 and 167 people respectively.
Tasmania's biggest growth was in the Sorrell LGA with an increase of 27.2% (3,629) while the Northern Territory's was Litchfield with a 14% (2,830) increase.
While many regions recorded population growth there were still some where it declined, including Mt Isa in north-west Queensland with a drop of 12.9%, Ashburton in north-west Western Australia was down 23.9% and outback South Australia recorded a 40% drop in population.
1 Million Empty Homes Won't Solve Shortage
Focusing on the more than one million homes described as "vacant" on Census night will not help alleviate Australia's rental crisis, according to economist Stephen Koukoulas.
He says the vast bulk of them were empty for a good reason and it's not realistic to say they should be made available for tenants.
"It is assumed by some people hoping to tackle the housing shortage, high house prices, oppressive rents and homelessness, that at least some of these houses could somehow be utilised to meet these demands," he says.
"Unfortunately, such thinking is a flight of fantasy."
Data from SGC Economics & Planning research shows the main reason houses are recorded as vacant at the Census is because the usual occupier was away from home.
"It is as simple as that for a large proportion of vacant houses," Koukoulas says.
Previous research shows that in 2016, 43.6% of the homes identified as vacant on Census night were empty because the usual occupants were on holiday, away on business, out for the night, at their holiday house, in hospital or care, or the house was for sale or undergoing renovation.
"Quite clearly, these were not available for occupation even though they were part of the overall dwelling supply," he says.
Continue Reading.