Australian Property Update – January 2023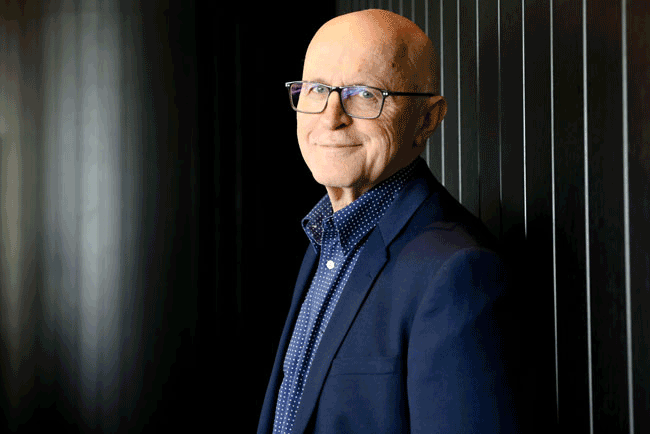 Terry's View – Terry Ryder is Australia's Leading Independent Property Researcher
Prospects are strong for prices to rise in 2023, with economists' forecasts of big price decline set to be proven inaccurate.
In recent years it's become common for economists working for the major banks and other institutions to forecast significant price falls – but in each instance they have been wrong, often spectacularly so. Clearly, the average economist has little understanding of property market dynamics.
The key factors putting upward impetus on house prices in 2023 include the serious shortage of homes, with very low vacancies and sharply rising rents. The increased intake of overseas migrants and the return of foreign students will also impact, as will the high level of big infrastructure projects rolling out across Australia.
The RBA's decisions on interest rates will be a relatively minor factor, a reality not well understood by economists who believe that rates are the only factor in play.
The level of price growth will be moderate, but significant after the difficulties of 2022. There will be regional differences, as is normal, but smaller capital cities and key regional centres will be at the forefront of the growth in the year ahead.
Prices Remain Elevated Despite Correction
Property price growth may have softened in recent months in the biggest cities, but many areas have still achieved extraordinary growth in the latest property cycle.
According to figures from Domain, the pandemic's "once-in-a-generation" property boom resulted in national prices peaking in March 2022.
It says despite recent softening in the national data, the price cycle still remains 27% higher for the combined capital cities on average than it did in mid-2020 with the average home price $218,000 higher. In the regions prices are about 30% higher on average.
Domain chief of research and economics Nicola Powell says it has been fascinating watching the real estate market during the pandemic.
"After soaring price growth in 2021, it was inevitable that we would see an adjustment phase of the property cycle in 2022," she says.
Overall, Powell says the height of the price upswing has been much higher than the downturn.
"It is a reminder that home-owners or prospective buyers need to maintain an overall perspective," she says.
"History tells us that, in the last 30 years, the duration and steepness of an upswing are longer and greater than a downturn, supporting the idea that it's not timing the market, it's the time spent in the market that counts."
Her analysis shows that since 2020 total overall gains compared to the pandemic trough was highest in Hobart at 47.2%, followed by Adelaide's 46.9% and Canberra's 41.2%.
Brisbane is 36.1% higher, followed by Darwin 29.8%, Sydney 28.5%, Perth 21.9% and Melbourne 16.7%.
Ten Ways To Save On Your Mortgage
Despite rising interest rates, borrowers can still save tens of thousands of dollars on their mortgages by shopping around.
Analysis by RateCity shows many borrowers are paying thousands of dollars a year too much because they don't ask their existing lender for a lower rate.
Director of research Sally Tindall says many borrowers just accept the first offer or accept a discount without checking the real amount they will be charged.
"Banks are falling over themselves to offer refinancers all matter of perks, including rate discounts, fee waivers and cold hard cash to tempt people into switching," she says.
She says on a $1 million owner-occupier mortgage on a variable rate of 5.86% homeowners should be able to reduce their interest bill by between $24,500 and $40,000 over the next three years.
Experts encourage mortgage holders to:
1. Ask for a better rate
2. Get the shortest term possible
3. Use comparison sites
4. Assess your offset costs
5. Work out what you can afford to borrow
6. Compare loan features
7. Pay down existing debt
8. Save as big a deposit as you can
9. Understand your debt-to-income ratio
10. Consider alternative loan types or terms
Continue Reading.