Australian Property Update – August 2023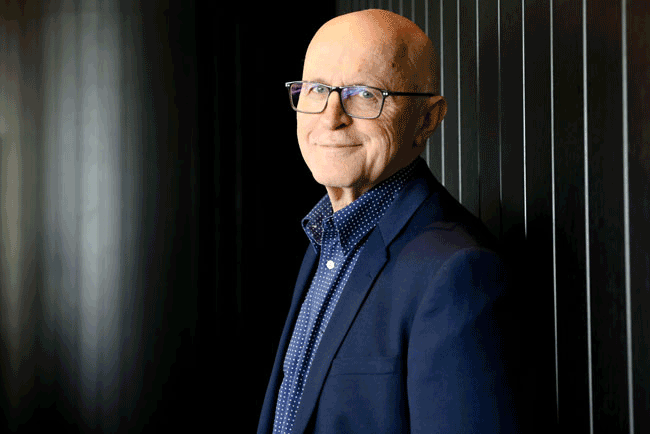 Terry's View: Mortgage Free Buyers Push Market
Terry's View: It's Time We Stopped Listening To Bank Economists
A journalist on a national publication recently asked this question: "Should we be listening any more?" The writer was referring to the latest property price forecasts from National Australia Bank and pointed out NAB's terrible record on house prices.
I wholeheartedly agree. I wish more journalists would challenge the major banks on their real estate predictions. It's not just NAB: the property forecast track record of senior economists employed by all of the Big 4 banks is laughably bad. I often wonder how senior economists working for Westpac, ANZ, NAB and CommBank keep their jobs, given how often they predict negative price outcomes and are spectacularly wrong. Other high-profile economists like Shane Oliver of AMP Capital also have pitiful records.
All of the usual suspects forecast in late 2022/early 2023 that house prices would fall this year. Many predicted double-digit decline. NAB late in the 2022 said house price would drop 20% in the next 12 months. Media gave that forecasts enormous credibility.
Here we are in August 2023 and prices are rising in all our capital cities. It's time we stopped listening.
Apartment Rents Tipped To Rise Strongly
A severe shortage of apartment rental supply could lift rents a further 13% in some inner-city districts next year as demand rises further, CBRE analysis shows.
An estimated 570,000 apartments are needed over the next three years across Australia's capital cities – however, only 55,000 apartments are currently being built each year, according to Sameer Chopra, CBRE's Pacific head of research.
"This significant mismatch between apartment supply and demand will help drive continued rental growth in key city centre areas," Chopra says. "We won't see 30% rental growth like we've seen in the past year, but we'll still see close to 10% rises because demand continues to outpace supply."
Rental demand is expected to climb by 34,100 across Sydney next year, fuelled by strong population growth, but only 15,300 apartments are available, according to CBRE's estimates.
In Melbourne, the rental market will be short by 23,800 apartments, Brisbane by 12,100, Perth by 10,500 and Adelaide by 4100.
"Some precincts will see larger population growth than others, with vacancy issues to be most acute in the inner-city major city centres and associated near-city suburbs," Chopra says. "In most precincts around Australia we're expecting 0.2% to 0.5% apartment vacancy contraction in the next 12 months. This comes at a time when 80% of precincts have a sub-1.5% vacancy and will be a key driver of rental growth."
Sydney's inner west (up 13%) and north-east Brisbane (10%) are predicted to lead the rental increases.
This move by Resimac and Westpac has ignited competition among lenders. Some are expected to follow suit in easing loan servicing or becoming more amenable to discounts. Westpac's changes extend to its subsidiary banks, including St George, Bank of Melbourne, and BankSA.
Domain Report Confirms City Price Rises
Sydney house prices jumped 5.3% in the June Quarter, four times faster than the growth in the previous three months, and the sharpest quarterly increase since late 2021, new Domain data shows.
The rapid growth has also exceeded the historical average of 2.8%, fuelled by strong demand outpacing the available home listings.
House prices increased across all cities, with the combined capitals' growing 2.7%, nearly four times faster than the March Quarter. Melbourne house prices rose 0.4%, which is the first quarterly increase in 18 months. Brisbane rose 0.9%, Hobart 1.2%, Adelaide 2.8% and Perth 2.2%.
Nicola Powell, Domain's chief of research, says: "That growth momentum is initially driven by the lack of listings, which has really supported greater competition between buyers and is the reason why we've seen such robust rates of growth, particularly coming out of Sydney. But the listings environment appears to be changing. The flow of new listings is improving, well before the spring selling season, likely spurred by the persistent pricing recovery or home-owners selling due to the higher debt costs."
The level of new stock coming into the market has now risen higher than the five-year average across Sydney, Melbourne, Canberra and Darwin, according to Domain.
Renovation Activity Expected To Rise As Homes Age
Australia's ageing housing stock may cause a boom in renovations in the next decade as higher interest rates and poor affordability push more home¬buyers into older properties.
Analysis from Master Builders Australia finds that proportion of homes 30-plus years old has risen to 55% of housing stock, which equates to 6 million properties.
Housing Industry Association senior economist Thomas Devitt says many of the homes built during the late-1980s building boom are ready to be upgraded as they change hands.
"Renovations tend to be more affordable than entire new homes, depending on the ambition and budget of the renovator," he says. "Rising interest rates, recent construction cost blowouts and construction code changes are making affordability all the more important. This should shift more demand to renovations over new-builds."
Renovation activity hit its second-highest level on record through the pandemic, bolstered by government stimulus and excess savings. While spending has fallen in recent months, it is still well above long-term outlays.
Seven in 10 homes in Tasmania are three decades old or older, with a high proportion of homes in NSW (60%) and South Australia (64%) also showing signs of ¬ageing. The ACT and Victoria are the only states where one in 10 homes were built in the past five years
Auction Volumes Rise But Clearances Remain 70%+
Auction bidders remain active in Australia's major cities despite high interest rates and preliminary clearance rates have remained above 70% for the past 12 weeks.
CoreLogic says clearance rates drifted a little lower in July, but still managed to return a preliminary clearance rate of 71% from 1,729 auctions in the 22 July weekend.
Auction activity is increasing across the capital cities, as buyer sentiment improves, but current volumes remain lower than the same time last year when 1,812 auctions were held (and a clearance rate of just 52% was recorded).
The preliminary clearance rate was strongest in Sydney at 74% across 699 auctions. This time last year 674 homes went to auction and the combined clearance rate reached only 51%.
Real Estate Institute of NSW CEO Tim McKibbin says there's demand in Sydney for homes that are priced competitively. "Volumes have been increasing yet clearance rates remain above 70%," he says.
In Melbourne, clearance rates hit 68% across 668 auctions and maintained an upward trend in auction activity throughout July – better than the same time last year (clearance rate of 52%).
Brisbane had 168 auctions and a clearance rate of 66%, while Adelaide hosted 115 auctions and recorded the strongest clearance rate among the capitals at 75%.
Continue Reading.