Australian Property Update – July 2023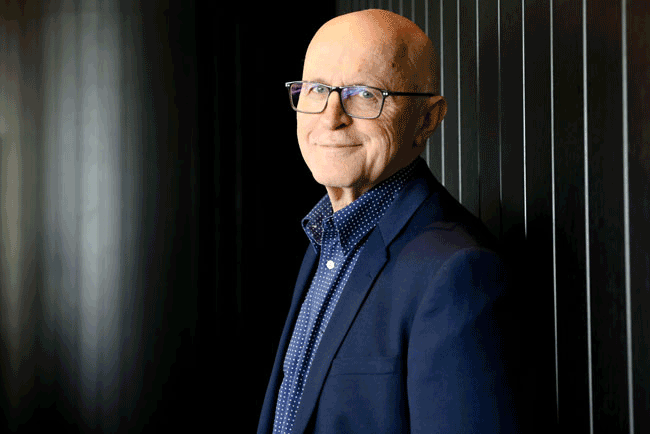 Terry's View: Mortgage Free Buyers Push Market
The RBA, with its short-sighted approach to dealing with inflation, is trying to tame the beast by punishing one-third of Australian households – the ones that have mortgages.
One reason why property prices are rising despite 12 rapid-fire interest rate rises is that more than a quarter of homes are bought without a mortgage, suggesting there's a sizeable cohort insulated from the rate rises.
Around 26% of all sales in the eastern states in 2022 were made without a mortgage, according to property data firm PEXA. But it's considerably more in the upmarket suburbs of Sydney and Melbourne, which are helping to push up those cities' median house prices.
About $122 billion worth of homes were cash funded in 2022 – this was slightly less than the $125 billion worth of housing exchanged without a home loan in 2021 but well above the $83 billion recorded in 2020.
PEXA head of research Mike Gill said the data suggests most cash buyers are older homeowners who have already paid off their mortgages and are buying a home to retire in.
Population Booming With Migration Surge
Western Australia is now the fastest-growing state in Australia, rising 2.27% in 2022 – but Queensland, which grew 2.22%, made the biggest gains from interstate migration.
Australia's population reached 26,268,359 in December 2022, with a yearly increase of 496,800 people or 1.9%. This surge was primarily due to high overseas migration, making it the largest population increase ever recorded in a calendar year. The growth rate of 1.9% is not a record, however – higher rates were seen in 2009 and after World War II, although those were based on smaller populations.
Migration plays a vital role in Australia's growth, as evident during the pandemic when closed borders resulted in record low growth. In 2022, there were 387,000 net migrants, accounting for 78% of the total growth, while the remaining 22% was due to "natural increase" (births minus deaths).
NSW continues to lose migrants to Queensland but at a slower rate than during the pandemic, impacting Queensland's growth. WA reclaims its position as the fastest-growing state, adding over 62,000 people in 2022. Victoria reverses its decline, with a growth rate of 2.1% driven by record overseas migration.
South Australia is growing strongly, nearly balancing net interstate migration and seeing a record 24,000 overseas migrants. Tasmania maintains steady growth at 0.5%, returning to a small interstate migration loss after attracting migrants during the pandemic.
Other data shows the fastest growth rates in 2022 and the past five years have occurred in regional cities, rather than capital cities.
Wealth Rises With Recent Prices Surge
Housing markets have experienced a significant surge, with property prices rebounding and driving a rapid recovery in household wealth levels. The ABS says the total value of dwellings reached $9.8 trillion in the March 2023 quarter, a 2.6% increase. The average price of dwellings rose to $881,200 nationwide, marking a $28,700 increase. CoreLogic figures indicate prices have been rising since February, partly due to an undersupply of listed properties. The rebound in prices has added $300 billion to family wealth levels in just one quarter.
Andrew Wilson, chief economist at My Housing Market, predicts the market's upward trend will continue, particularly in key capital cities like Sydney, Melbourne, and Brisbane.
While dwelling values increased in most states and territories, Melbourne appears to be lagging behind Sydney. The gap between property prices in the two cities, which widened during the pandemic, remains significant. Melbourne's median house value was 29.6% lower than Sydney's in May 2023, equivalent to $382,500. Other capital cities have made progress in closing the gap with Melbourne, except for Canberra, which remains the second most expensive capital for houses.
Overall, housing markets have shown remarkable resilience and are experiencing a robust rebound, contributing to increased household wealth and economic recovery.
Migration To Worsen Housing Shortage
A study by the Institute of Public Affairs (IPA) warns that Australia could face a shortage of over 250,000 homes due to unplanned migration. The IPA's research indicates the Federal Government's planned increase in net overseas migration, projected to exceed 1.75 million by 2028, will create a shortage of 252,800 homes.
This is expected to affect all states and territories, with NSW facing the highest deficit of over 70,000 homes. IPA's deputy executive director, Daniel Wild, expressed concerns about the adverse impact on housing affordability for Australians and new migrants. The estimated cost of the housing shortage between 2023 and 2028 is $142 billion, considering the expenses associated with constructing additional housing.
Wild argues that this surge in migration will contribute to inflation, strain critical infrastructure and exacerbate existing problems. A recent IPA poll revealed that 60% of Australians support a temporary pause on immigration to allow for the development of economic and social infrastructure. Wild suggests addressing the worker shortage through simple and effective reforms, such as reducing red tape and allowing pensioners, veterans, and students to work.
As housing affordability concerns persist, an increasing number of people are considering a move to more affordable and comfortable regional areas.
Rise In Aussies Living In Strata
Research shows a significant increase in Australians living in apartments and townhouses. The Australasian Strata Insights Report 2022 reveals 16% of Australians reside in properties with strata titles, potentially reaching as high as 26%. Over the past two years, there has been 7% growth in the number of such properties.
Of those living in strata properties, 10% reside in apartments, while the remaining 6% live in other types of strata dwellings. Apartments are rented (47%), while 12% are owned outright, 16% are owned with a mortgage and 20% are unoccupied.
The report indicates that individuals owning and residing in strata-titled properties, known as "lots," now make up 28% of Australia's 3,071,188 lots – a 7% increase compared to the previous report two years ago.
The rise in strata-titled properties is attributed to population growth and government policies promoting urban consolidation. NSW has surpassed one million strata lots following 9% growth in two years, but the ACT experienced the highest growth rate with a 19% increase.
Continue Reading.