Australian Property Update – November 2023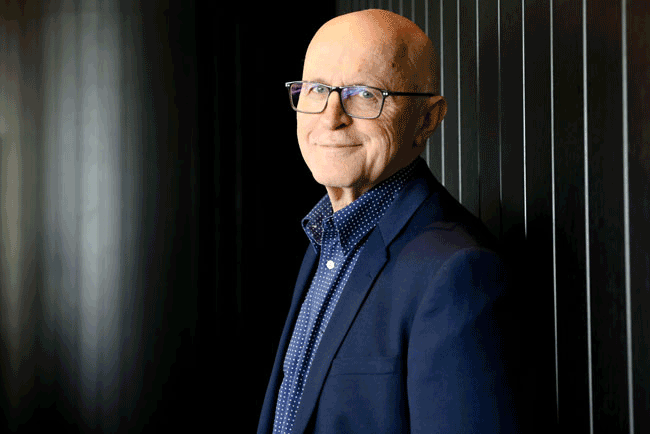 SEQ Values On The Rise
SEQ Values On The Rise
Queensland now has 185 suburbs with a median house price above $1million after 95%of suburbs recorded growth in the past three months. The PropTrack Home Price Index says nine new suburbs entered the $1 million club, all within the southeast. PropTrack economist Eleanor Creagh says many of the top-performing markets were in more affordable suburbs and regions.
"Generally speaking, we would expect to see price growth continue, especially in Brisbane and southeast Queensland," she says.
"Brisbane and the Gold Coast have already reclaimed any losses incurred in 2022 and continue to record growth every month to hit new peaks," she says.
The report says on the Gold Coast, unit values are on the rise with the top four suburbs for growth, Southport, Molendinar, Ashmore and Parkwood.
House values in Jacobs Well, Palm Beach, Coolangatta and Currumbin Waters also rose by between 4.98% and 5.99%.
On the Sunshine Coast, the top performers were Yaroomba and Caloundra for houses, and Sippy Downs for units.
Infrastructure Boom Drives Prices
The national pipeline of infrastructure work has grown by $15 billion in the past 12months, according to the Federal Government's Infrastructure Market Capacity report. Buyers' agent, Miriam Sandkuhler of Property Mavens says property investors should factor in big infrastructure projects, as they generally drive property prices. Victoria is spending $85 billion on infrastructure over the next four years and Sandkuhler predicts Melbourne Metro Tunnell will have the biggest effect on prices, particularly around new stations such as Arden. New South Wales is spending $110 billion with a new rail line from the Western Sydney Airport into the Sydney to have a big impact. "The rail link to Badgerys Creek will be a boon for some suburbs along the new rail line running south from St Marys to Luddenham,"she says. South Australia is spending $19 billion including additions to the Women's and Children's Hospital. Sandkuhler says suburbs next to it, such as Sturtand Bellevue Heights, will feel the benefits of price growth. Queensland is spending$38 billion, including the Cross River Rail. "It should prove a boon for prices in suburbs currently underserviced by public transport. These include Woolloongabba and Dutton Park in Brisbane's inner south and around Herston north of the river,"Sandkuhler says. Western Australia's spend is $34 billion with Metronet, delivering new rail lines and stations. "The new lines of particular note to investors are the Morley to Ellenbrook line and the Thornlie to Cockburn link," Sandkuhler says.
Construction Contracts Change
The success of the Federal Government's $10-billion housing fund depends on also developing sustainable and resilient infrastructure to support population growth. Engineering firm, CJC Management, managing director, Colin Calder, says while infrastructure spending has increased, at the same time Australia's population has soared by more than 500,000people. He says it is the only way that communities can not only exist but thrive and that to support the additional housing, further money needs to be committed to utilities, telecommunications, digital infrastructure, port developments, and social infrastructure. Calder predicts changes ahead in way that the engineering and construction industry work on big projects and says they are moving away from fixed-price contracts to more flexible agreements that focus on cost and time assessments. Many Australian construction companies collapsed during Covid when the costs of materials so are dand workers were hard to find, but they were locked into fixed-price contracts which had not predicted the massive increases .Calder says a KPMG report shows it was a worldwide issue with only half of projects completed on time. "It's vital for the entire industry to look beyond traditional construction. The inclusion of digital innovation, environmental sustainability, and workforce diversity is essential for the journey ahead."
Units Money Can't Buy
The number of renters in high-rise apartments has been increasing for the past decade with more than 10% of the population now in units. Macquarie analysts says the high-rise apartment pipeline in key inner-city growth areas is not keeping up with demand, with about 30,000 expected to be under construction across Sydney, Melbourne and Brisbane in 2024.While new projects are now underway, the bad news for buyers is many of them won't be for sale. Macquarie says a number of major property developers are expanding into the Build to Rent sector, where the properties are built specifically to be long-term rentals. According to the Knight Frank Breaking the Shackles – the rise of BTR report, there are about 8350dedicated BTR apartments under construction nationally as of September 2023. Forecasts predict about 55,000 BTR units will be delivered by 2030. Macquarie says while returns to developers on this type of product are usually lower, the rentals provide an attractive long-term income stream. Mirvac has made huge inroads into the BTR area with projects finished in Sydney and Melbourne and others underway in Melbourne and Brisbane. It has revealed it wants to deliver more than 5000 by2030.
Continue Reading.