Australian Property Update – September 2023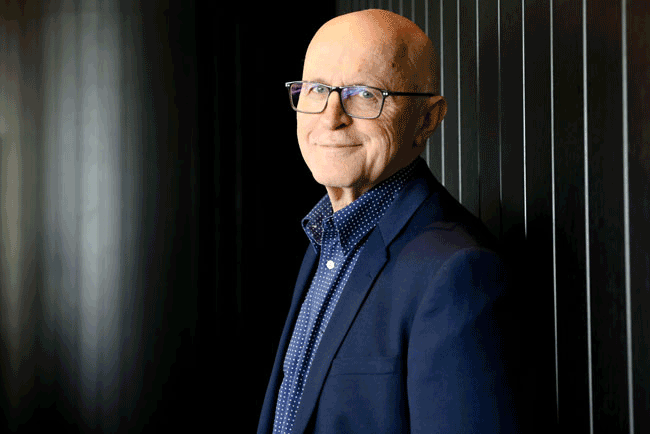 Terry's View: It's Not About Interest Rates
Terry's View: It's Time We Stopped Listening To Bank Economists
Economists with rigid theories about real estate are the greatest source of misinformation for consumers – including the belief by many commentators that interest rates are the major determinant of market outcomes.
Those who believe it's all about interest rates often cherry-pick information that appears to support their theory and ignore events that don't fit.
The reality is that recent events have provided further evidence that rate movements are not the major factor in dictating property events. Major markets which fell last year, including Sydney and Brisbane, were in decline long before the RBA started lifting rates in May 2022.
The nation's strongest markets, including Perth and Adelaide, continued to rise throughout the 13-month period of repeated rate rises.
And most locations have delivered price growth since the start of 2023, despite the continuing rate rises.
CoreLogic, arguably our greatest source of misinformation, claims prices are falling in regional Australia and that rising rates have caused it.
But CoreLogic's data shows regional prices have risen in 2023, despite the rate rises.
In the July Quarter, house prices rose in the regions of NSW, Queensland, WA, SA and Tasmania, while units rose in all states except Tasmania.
Investors The Key To Solving Shortage
Solving the rental crisis requires recognition of the critical role played by investors, according to an industry forum.
The group of developers, property managers, tenant representatives and policymakers convened by the REA Group called forreforms to drive better outcomes for renters while acknowledging also the needs of investors.
The Federal Government plans to boost supply by 1.2 million houses over the next five years, but the forum said a profound shift in policy was needed to ensure housing supply meets the needs of Australians.
Home building is lagging after years interrupted by the pandemic, supply shortages and builder collapses. This has exacerbatedthe rental shortage, created by years of discouragement to investors who supply over 90% of the homes occupied by tenants.
Mirvac chief executive of development, Stuart Penklis, called for real action following years of talk about housing. "We have seen significant debate over many years and now is the time to put a holistic strategy in place," he said.
REA's chief customer officer Kul Singh said there was significant pressure in the rental market nationwide, with a need for pragmatic solutions which aided developers, managers, and investors, as well as tenants.
Singh said it was critical not to penalise investment in housing, as it was crucial to stimulate housing developments. "The lion's share of these investment purchases are by mum-and-dad investors," he said. "We need to incentivise purchasers because at the moment investors are selling and not buying."
Winter Resilience Is Not Unusual
The strength of property markets throughout the Winter months is not as "unusual" as some analysts would have us believe.
Commentary from CoreLogic that busy markets and rising prices during Winter were surprising stems from the mistaken belief that Spring is the best time for market activity.
Hotspotting founder Terry Ryder says real estate markets are not influenced by the seasons, but by the underlying economic conditions.
Solid fundamentals leading to steady demand, against a background of low supply, created an uplift in sales activity and prices in many locations during the Winter months, he says.
He disputed claims from CoreLogic head of research Eliza Owen that the market has shown "unusual" signs of resilience this winter.
Owen described this year's winter selling season as an "unusual one" due to the increase in the volume of listings nationally, rising prices, and overall market resilience amid high interest rates.
Ryder said the comments showed a lack of understanding of real estate generally. "We don't have an Australian market but many different markets driven by local economic conditions," he says.
"Cities and regions with strong economies, rising populations and infrastructure spending have seen market activity rise in 2023.
Renovation Activity Expected To Rise As Homes Age
Australia's ageing housing stock may cause a boom in renovations in the next decade as higher interest rates and poor affordability push more home¬buyers into older properties.
Analysis from Master Builders Australia finds that proportion of homes 30-plus years old has risen to 55% of housing stock, which equates to 6 million properties.
Housing Industry Association senior economist Thomas Devitt says many of the homes built during the late-1980s building boom are ready to be upgraded as they change hands.
"Renovations tend to be more affordable than entire new homes, depending on the ambition and budget of the renovator," he says. "Rising interest rates, recent construction cost blowouts and construction code changes are making affordability all the more important. This should shift more demand to renovations over new-builds."
Renovation activity hit its second-highest level on record through the pandemic, bolstered by government stimulus and excess savings. While spending has fallen in recent months, it is still well above long-term outlays.
Seven in 10 homes in Tasmania are three decades old or older, with a high proportion of homes in NSW (60%) and South Australia (64%) also showing signs of ¬ageing. The ACT and Victoria are the only states where one in 10 homes were built in the past five years
Bright Outlook For Housing Forecast
Westpac's August 2023 Housing Pulse report has painted a bright outlook for the housing market, depicting signs of recovery going forward.
The report revealed that better-than-expected inflation results have suggested that further interest rate rises may be unlikely, resulting in improved housing forecasts.
Westpac's consumer housing sentiment index points to the upturn continuing through to the end of the year but also highlighted a growing tension between rising house prices (which are forecasted to increase), with deteriorating affordability.
The report outlined that "surging migration" would be an important driver as conditions continue to challenge the recovery of the market, such as the forecasted rise in unemployment. However, the researchers suggested that the growth in the unemployment rate would "come through later and be milder", with a peak of 4.8% versus 5.5% previously.
The report says: "The impetus from gains looks to be mainly coming from the sharp acceleration in migration inflows and an associated tightening in rental markets, all against a backdrop of low levels of 'on-market' supply.
"The turnaround in price growth has been strongest for markets where population growth has seen the sharpest pick-up and much more muted in markets that have seen a less pronounced shift."
Rents Will Stay High, Despite Govt Plan
Government measures to deal with the housing shortage won't prevent rents from rising and staying high, according to Louis Christopher of SQM Research and Richard Temlett of Charter Keck Cramer.
They say the housing supply target will take years to impact – and is unlikely to be achieved.
Rents rose further in the past month, recording the biggest monthly increase since April, with the number of vacant rental homes dropping again. "There's an ongoing undersupply and too many renters needing a home," says Christopher. Temlett says delivering 1.2 million homes over five years will be a challenge.
"They need to incentivise the market by removing taxes and charges, fast-tracking and streamlining planning, and allowing foreign and local investors back into the new-housing market," he says.
CoreLogic's Tim Lawless says the government has a five-year target that has never been achieved before. "At the height ofthe construction boom during the five years to 2019, only 1.086 million dwellings were delivered," he says.
The decision to cap rent increases to once a year is unlikely to ease rental pressure, as this is what normally happens anyway. "Most landlords are already doing that and the most significant changes in rents occur in between tenancies anyway," Lawless says.
Continue Reading.